GRADUATION & AWARDS CEREMONY 2004
On June 5th, 2004, we held our 8th Annual Graduation & Awards Ceremony. It was a great event of which will go down in Ranger Corps history. We were presented a Proclamation by the Bronx Borough President the Hon. Adolfo Carrion Jr., and had special invited guests present various citations to our cadets.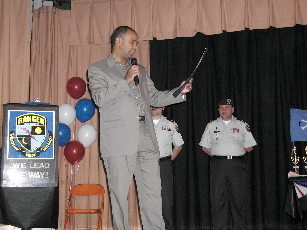 President Carrion as he presented the Ranger Corps with a proclamation.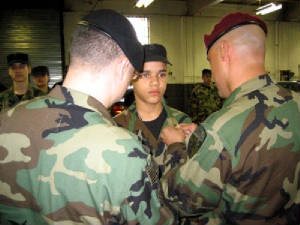 Another hard earned promotion for Cadet Castro.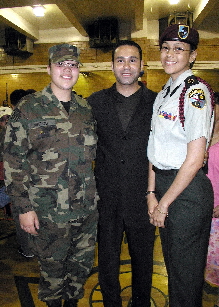 Councilman Rivera & Nat'l. Anthem singers PVT Matos & SSG Hernandez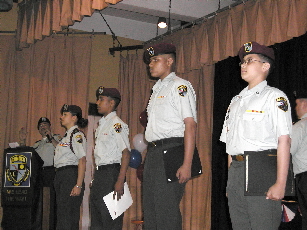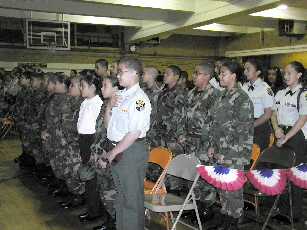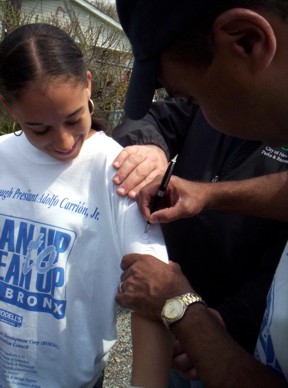 The President autographed some Cadet shirts.