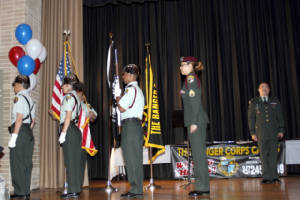 Preparing to post the colors...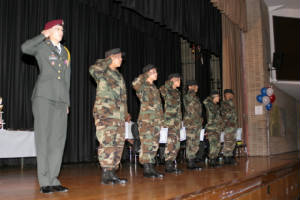 New graduates earned and are presented their diplomas.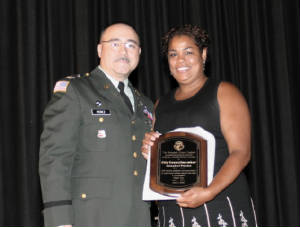 Councilmember Annabel Palma is honored for her suport.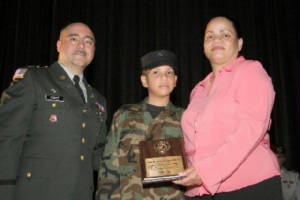 Cadet J. Valdespino & the Commander present Thank You Award to Mrs. Valdespino.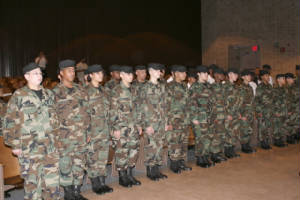 Cadets at attention as the colors are presented.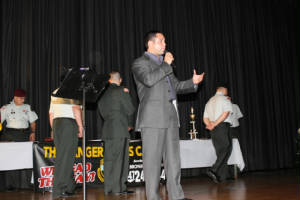 City Council Majority Leader, Joel Rivera addresses the graduating class.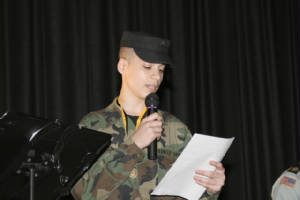 Cadet of the Year addresses all in attendance.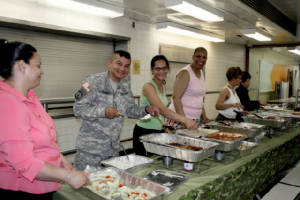 And afterwards....a great meal was had by everyone.