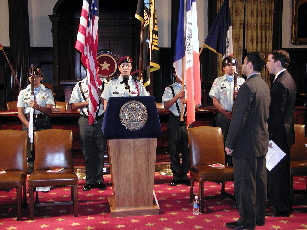 Speaker Miller & Majority Leader Rivera look on as Color Guard present colors and sing Nat'l Anthem.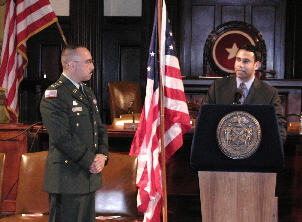 Majority Leader Councilman Joel Rivera makes presentation of Proclamation to Col. D. Perez.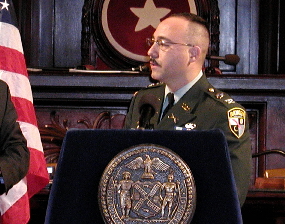 A sincere and brief, "Thank You." by the Commander.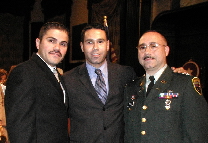 SGM Vera, Councilman Rivera and Col. Perez.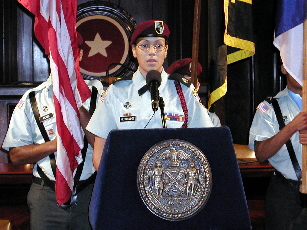 SSG Y. Hernandez sings a beautiful and powerful rendition of our National Anthem.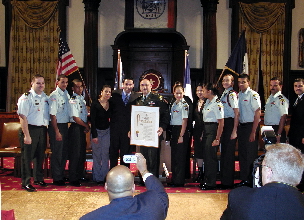 Col. Perez poses proudly with family, staff and young cadets.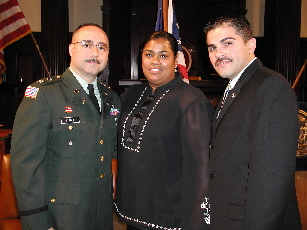 Col. Perez, TRC friend and supporter, Councilwoman Annabel Palma and SGM Vera.